Working for the total green transition of society
For nine years, Behzad Partoon has researched CO2 capture technology at University Technologi Petronas in Malaysia. Now he is looking into what we can do with the CO2 once we have captured it. That was actually the main reason why he came to Aarhus University.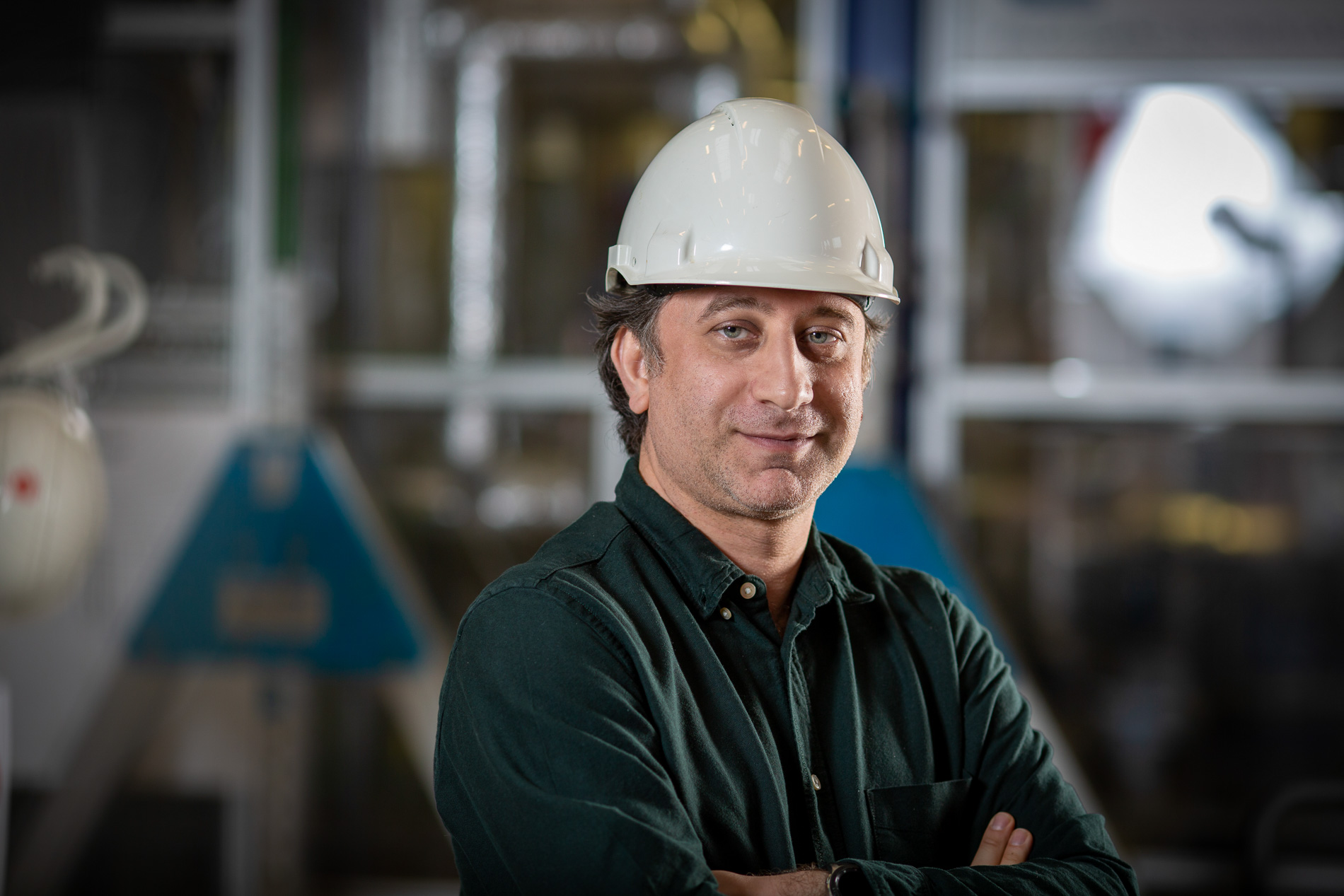 Power-to-X. If the world is to be powered by renewable energy, it will be with Power-to-X technology as a backup.
It's simply quite essential with a backup for the fluctuating energy production from solar and wind, and in this context Power-to-X can help convert electrical energy from surplus periods (with sunshine and wind) into a kind of battery where the energy can be stored until it is needed.
"One of the solutions to global climate problems is to increase the share of renewable energy, and the way to do this is by making sure that we can store the energy. And this is where Power-to-X technology offers excellent opportunities to convert electrical energy into chemical energy in a future hybrid energy system," says Postdoc Behzad Partoon from the Department of Biological and Chemical Engineering at Aarhus University.
He has just helped install a new experimental Power-to-X plant that converts biogas and renewable energy into methanol far more efficiently than was previously possible.
The new demonstration plant is using a newly developed so-called eSMR Methanol technology and is located at Aarhus University's research facility in Foulum. The plant is the result of a joint research venture with leading tech company Haldor Topsøe and funded by the Energy Technology Development and Demonstration Program, EUDP, under the Danish Energy Agency.
The science of everything
The perspectives in the Power-to-X technology were exactly what drew Behzad Partoon to Aarhus University.
He was born and raised in the historical city of Shiraz in Iran, and he took his MSc in chemical engineering at Shiraz University of Technology. Then he went to Persian Gulf University to teach.
Research was always in his blood, however. A will to make a positive contribution to solving global climate problems. This is where chemical engineering offers some fantastic opportunities, and it is one of the reasons why he originally wanted to be an engineer.
"Chemical engineering is the science of everything that happens all around us," as he says..
He received an offer from Universiti Technologi Petronas in Malaysia in 2011 for a PhD position and began his research career in the field of carbon capture. He has since published more than 40 scientific publications and hold 2 Malaysian patents from his research there.
"Malaysia has large reserves of natural gas in the subsurface, but extracting it emits huge amounts of CO2. For this reason, their research is mostly focused on capturing CO2, rather than utilizing it afterwards. But CO2 is simply the be all and end all of the green transition of our energy system, so I wanted to focus my research more in that direction: How can we actually use the CO2 after we have captured it. We need to look at it as a valuable resource," he says.
His eye fell on the Danish research in the area going on at Aarhus University, where engineers, biologists, agronomists and microbiologists are researching into a total green transition of society based on circular bioeconomy.
Coupled with a desire to teach more, he applied for a position as a postdoc at the Department of Biological and Chemical Engineering at Aarhus University and came to Denmark in 2020. Now he is part of the process and material technology research field, which primarily researches green solutions for the sustainable and circular society of the future.
"It's very exciting, and there are massive perspectives in it," he says.
Behzad Partoon lives in Aarhus with his partner. Unfortunately, he has not seen much of the city or the rest of Denmark, because he came to Aarhus at approximately the same time as the corona lockdown.
---
Contact
Behzad Partoon, postdoc
Department of Biological and Chemical Engineering
Mail: behzad.partoon@bce.au.dk
Tel.: +4522521659