From Danish hemp fields to sustainable textiles
One hectare of Danish-grown hemp can replace 2-3 hectares of cotton and requires significantly less water in production. A new project, supported by Innovation Fund Denmark, aims to develop a method that will make the hemp textiles a sustainable alternative to cotton.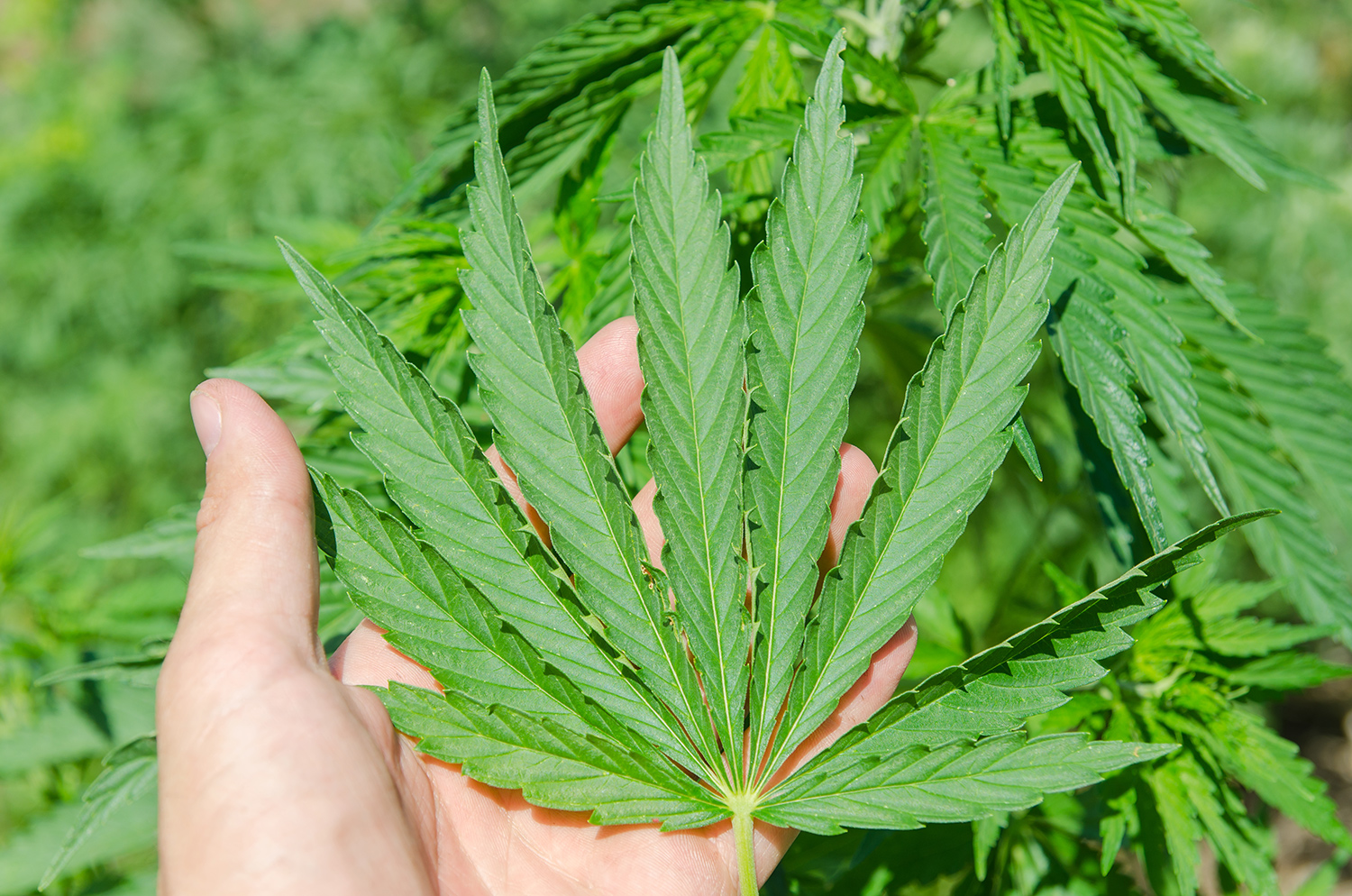 With DKK 10.2 million (EUR 1.4 million) from Innovation Fund Denmark, a large number of Danish companies and knowledge centres as well as Aarhus University have joined together to develop a method to make it possible for Danish agriculture and the textile industry to produce sustainable textiles from Danish-grown hemp.
The goal of the project, which is called Hemp4Tex, is to develop a finished concept that stretches from cultivation, harvesting, processing and extraction of hemp fibres to the practical production, spinning, weaving and knitting of sustainable fabrics.
"It's long been known that hemp is a very sustainable plant, that it can be grown almost anywhere, that it has a very low demand for manure and water, and that it can easily be cultivated organically and without the use of pesticides. However, previous attempts to establish financially feasible and sustainable textile production from hemp have stranded because there are so many unknown factors throughout the whole value chain," says Bodil Engberg Pallesen, senior specialist at the Danish Technological Institute, who is in charge of the project, in a press release..
From lab to pilot scale
At Aarhus University, the Green Biorefining Technologies research group is headed by Assistant Professor Morten Ambye-Jensen, who is participating in the project.
The aim is to develop a technology to pre-treat hemp stalks to make high-quality hemp fibres that can be spun.
Normally, hemp stalks are pre-treated on the field, where the stalks are left to lie after the harvest. Natural biological processes ensure that it is possible to peel off the fibres from the stems and process them further separately:
"We're going to automate this process through efficient and reproducible hydrothermal treatment of bundles of hemp stems 1.5 metres long. The project will take us from laboratory scale to pilot scale, using the technology in a completely integrated, automatic pre-treatment facility that will ensure uniform and optimal treatment of the stems for further processing of the fibres," says Morten Ambye-Jensen.
The pilot-scale facility is part of the development of Aarhus University's demonstration platform for green biorefining at Foulum, which also conducts research into proteins from grass.
(The article continues below the picture)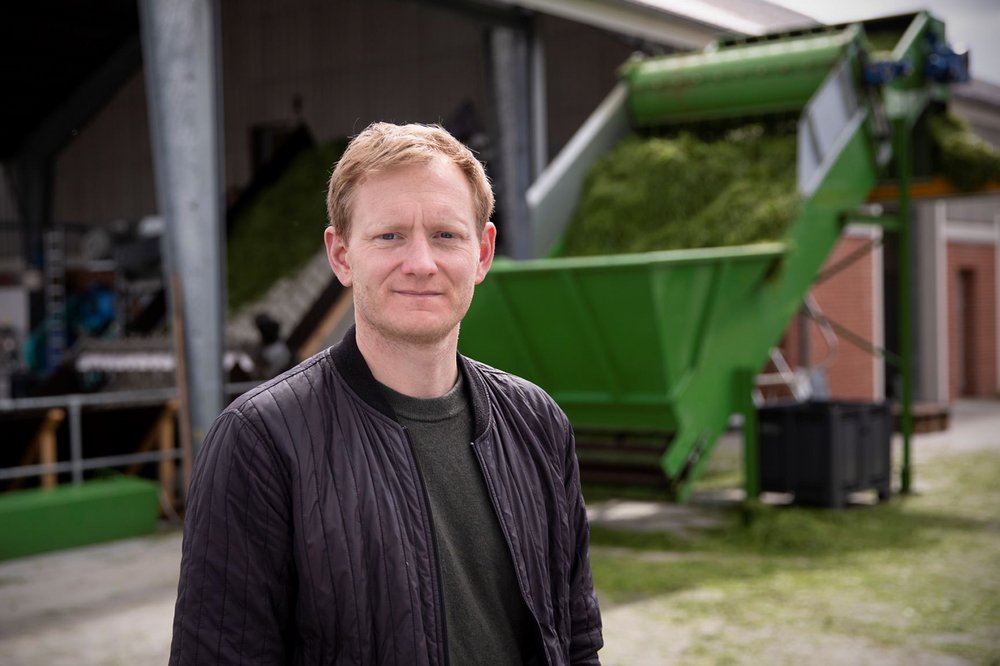 Assistant Professor Morten Ambye-Jensen, who is heading the project group Green Biorefining Technologies at Aarhus University. Photo: Lars Kruse.
Hemp has many benefits
Hemp4Tex could have great potential, as there are many environmental and economic benefits from using hemp for textiles instead of cotton, for example.
A hemp field of 1 hectare can replace 2-3 hectares of cultivated cotton thanks to higher yields. Furthermore, 1 kg of cotton requires between 7,000 and 29,000 litres of water, and cotton cultivation is responsible for 25 per cent of the world's consumption of pesticides. In addition, hemp could, to some extent, replace synthetic textiles made of fossil oil.
According to Danish Technological Institute, the economic potential of environmentally qualified textile production using hemp is approx. DKK 60 billion in Denmark and almost 100 times more at European level.
Hemp4Tex is being funded by Innovation Fund Denmark with DKK 10.2 million and has a total budget of almost DKK 15 million. The project has a total of eight partners: Danish Technological Institute (project manager), VIA University College Herning, Advance Nonwoven A/S, Bio2Products ApS, Møllerup Agro, Kvadrat A/S, Rachel Kollerup and the Department of Engineering at Aarhus University..
---
Contact
Morten Ambye-Jensen
Assistant Professor, AU Engineering
Mail: maj@eng.au.dk
Tel.: +45 93508009