Researchers aim to make ammonia production 100% green
In a new project, researchers from Aarhus University and Stanford University will develop a sustainable technology for local-scale production of green ammonia.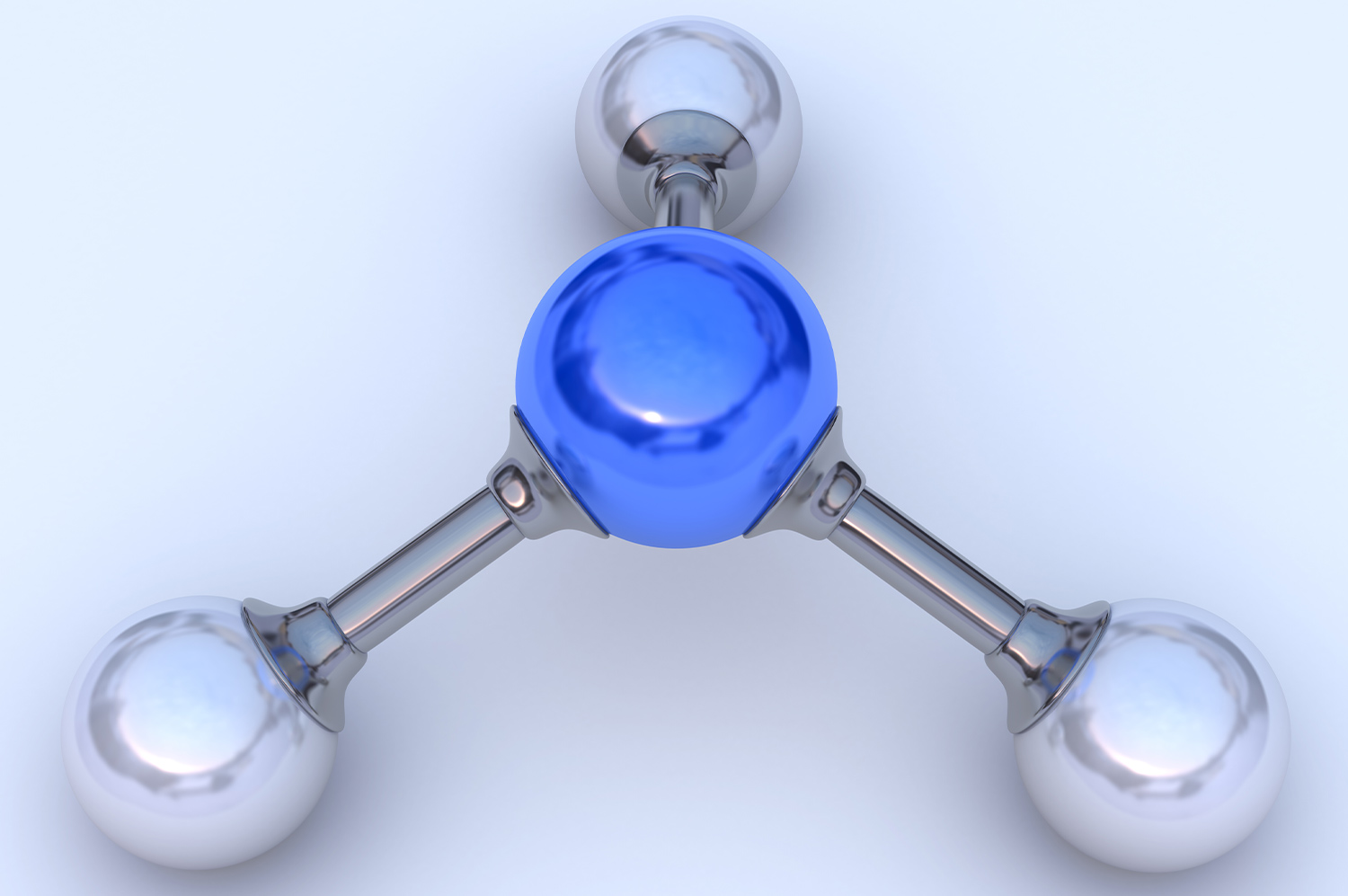 With a grant from the Independent Research Fund Denmark of DKK 2.9 million (EUR 390.000), Danish and American researchers hope to develop a technology that may have a major impact on ammonia production – one of the world's heaviest CO2 emitters.
In the project, called "A new twist on ammonia production: more efficient electrochemical synthesis using 'designer' hydrogen-binding mediators", the researchers will take outset in existing electrochemical synthesis technology:
"Today, the process is totally inefficient, but we've found a new method whereby we can combine nitrogen and hydrogen, which makes the technology very attractive to look at more closely," says Assistant Professor Emil Drazevic from the Department of Engineering at Aarhus University.
Today, ammonia production is primarily based on the so-called Haber-Bosch process, which was invented by the German chemist and Nobel laureate Fritz Haber in the early 20th century.
The process produces ammonia from nitrogen (N2) in the air through a catalytic reaction with hydrogen (H2). It was perfected in 1910 and has since been widely used as the primary technology for global production of ammonia, and it has had a huge impact on modern society.
(The article continues below the picture)
Chemical plant for Haber-Bosch production of ammonia and nitrogen fertilization. Photo: Istock.
The Haber-Bosch reactor is actually in itself quite ineffective (15% per pass). It is the recycling of the reactants, that results in its effectiveness and low energy consumption in the end.
And simultaneously, the Haber-Bosch process is today not a sustainable process. The large quantities of ammonia produced globally in this way (more than 235 million tonnes, which ie. are absolutely crucial for modern agriculture) cost 1-2 per cent of the world's energy consumption and emits around 450 million tons of carbon dioxide annually - about 1 per cent of all human emissions, and more than any other industrial chemical reaction.
"We can change this by using ammonia fuel cells instead, a renewable-energy powered device which breaths in nitrogen and hydrogen and breaths out ammonia," says Emil Drazevic.
Today, electrochemical synthesis of ammonia suffers from low Faraday efficiency and high energy consumption. To avoid this, Assistant Professor Drazevic will be utilizing a special electrolyte that enables the recycling of hydrogen in the reactor and its delivery to the cathode at just the right conditions.
"In this 100 per cent sustainable way, we can produce green ammonia without the use of fossil fuels and with very low energy consumption. The process cannot compete with Haber-Bosch on a large scale, but the technology has the potential to revolutionise the production of ammonia worldwide, as it is a far cheaper and simpler method, and works really well locally and on a smaller scale," he says.
The project is being supported by the Independent Research Fund Denmark and will run for 3½ years.
---
Contact
Assistant Professor Emil Drazevic
Mail: edrazevic@eng.au.dk
Tel.: +45 93508345