New research will unveil the future for natural preservation of food products
With a grant of DKK 10 million from the Novo Nordisk Foundation, researchers from Aarhus University are aiming to find out how best to use naturally occurring compounds to preserve food.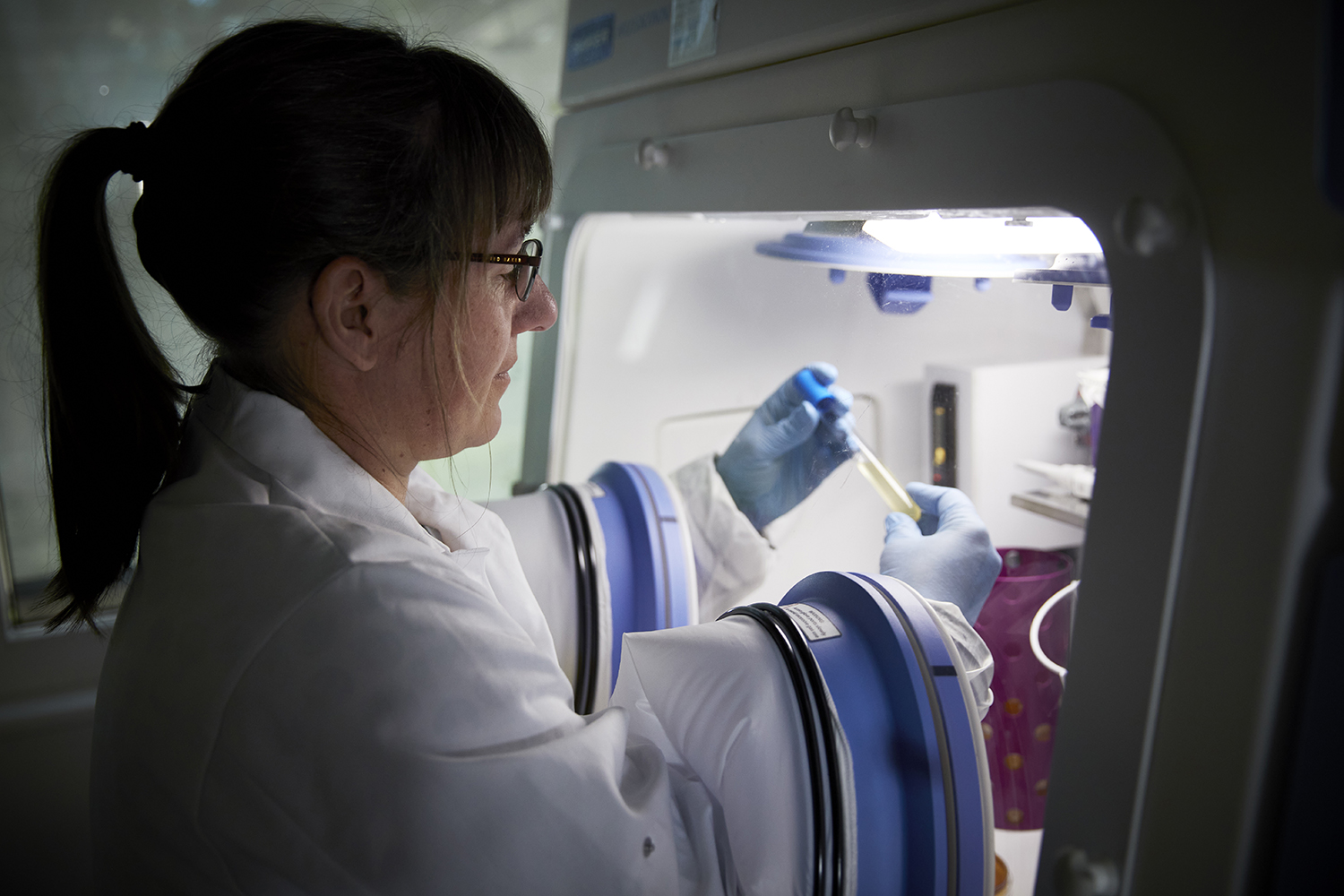 Associate Professor Clarissa Schwab from the Department of Biological and Chemical Engineering at Aarhus University has just received an Ascending Investigator grant of DKK 10 million from the Novo Nordisk Foundation for her research project, BioFunc, which aims to improve sustainability in the preservation of food products.
The project focuses on using natural biological preservation methods rather than chemical preservatives in order to eliminate the food waste problem.
"Worldwide, approximately 30 per cent of the food produced is lost, and the biggest cause is spoilage by bacteria and fungi. Microbial food spoilage and poisoning can occur along the entire value chain, despite modern preservation methods, and bacteria and fungi are therefore a problem for the consumer, and for the entire food industry, which guarantees food safety and quality, and which also wants to reduce waste," says Clarissa Schwab.
Today, there are several different ways of preserving food, and biological preservation using microbes is not exactly a new concept.
Favourable microbes and the bio-preserving substances produced by these microorganisms have been used for thousands of years in different branches of food production to inhibit or remove undesirable contaminants in foods such as yeast and fungi in dairy fermentation.
In addition, natural methods of food preservation have become more popular among consumers. Actually, more than 50 per cent of Europeans are concerned about the use of preservatives in foods and want natural alternatives (Eurobarometer 394).
"Organic acids are natural preservatives produced by plants and bacteria, and these inhibit the microbes that ruin food products. There are a lot of different organic acids, but it is still not entirely clear why and how these organic acids inhibit microbes, and which organic acids work best in a particular food product," says the associate professor, and she explains that one of the main aims of the project is to achieve a far better understanding of the fundamental mechanisms behind these processes.
Another purpose of the project is to examine which organic acids are most active and under what conditions, and to develop a proof-of-concept for a bio-preservative system that can significantly enhance food safety and reduce food waste.
"The project is the culmination of my more than 10 years of research into the subject, and I hope to be able to help deliver durable and natural microbial solutions to make food safer in the future."
The project is called BioFunc (Organic acids-old natural compounds with underexploited biofunctionalities) and it will run for five years. The project is being headed by Associate Professor Clarissa Schwab and her research group: Functional Microbe Technology.
---
Additional information

We strive to ensure that all our articles live up to the Danish universities' principles for good research communication (scroll down to find the English version on the website). Because of this the article will be supplemented with the following information:
Funding
Funded by the Novo Nordisk Foundation (NNF) with DKK 10 million (EUR 1.34M)
Collaborators
Department of Biological and Chemical Engineering, Aarhus University.
Read more
Read more at the NNF web page here.
Contact
Associate Professor Clarissa Schwab
Department of Biological and Chemical Engineering, Aarhus University
Tel.: +45 51446732
Mail: schwab@bce.au.dk