Microorganisms to transform CO2 into sustainable fuel
The ReMeSh research project will increase our understanding of microorganisms' ability to convert CO2 into methane and it will form the basis for development of a new technology for efficient production of sustainable fuel.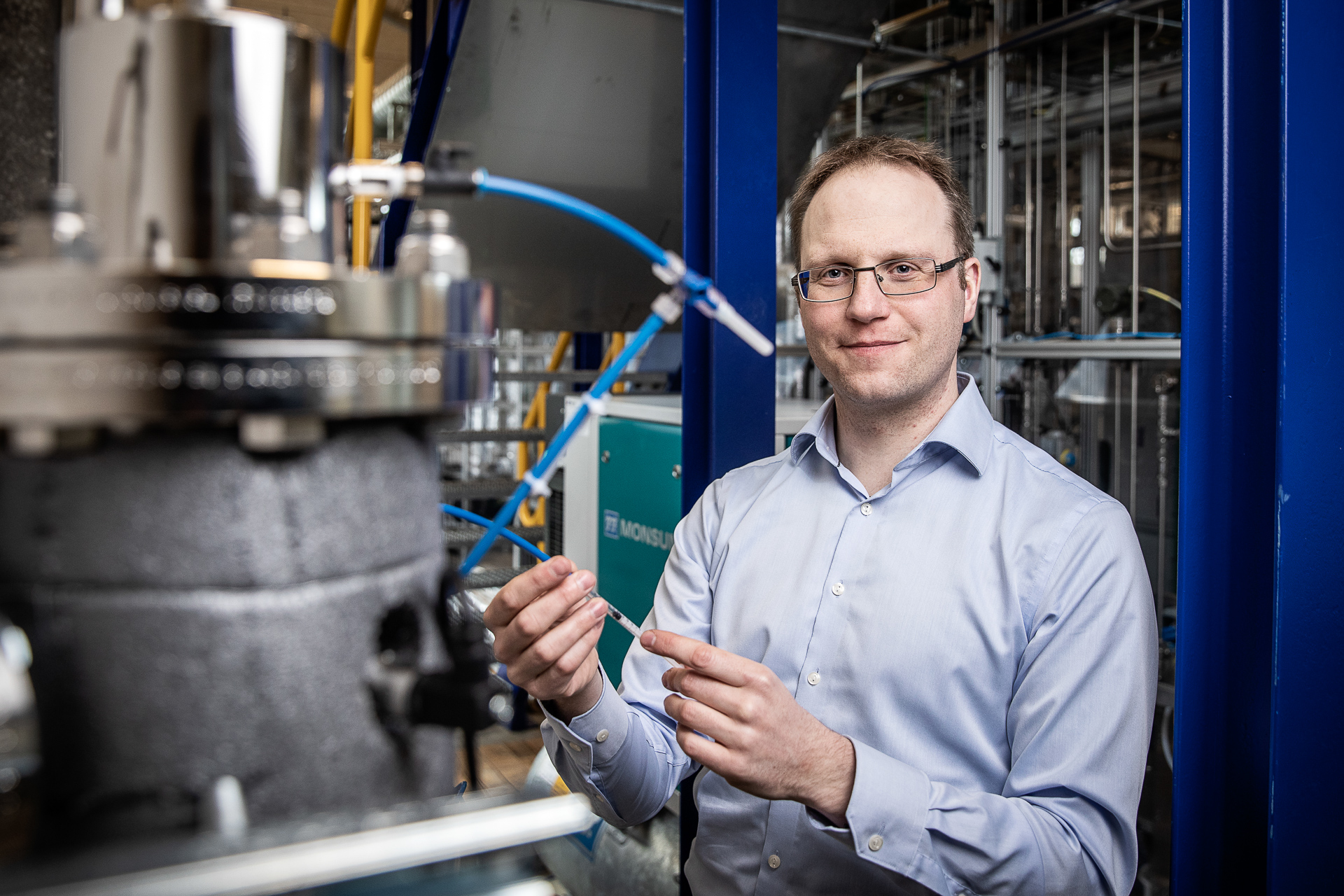 A more green and sustainable society requires the development of new technologies to deal with the ever-increasing emissions of CO2. Fossil fuels are a vital component of our society, and it is therefore crucial that we develop sustainable alternatives.
Methane is a highly sought-after product, as it is already used as a fuel in many processes and it has potential to replace other fuels in the transport sector or be converted into other valuable chemical products. Moreover, methane can be stored and transported via existing infrastructure.
However, producing methane at scale so that it is both sustainable and economically attractive for the industry is not without its challenges. Three researchers are now trying to solve this problem in the ReMeSh research project, which recently received a grant of almost DKK 5 million (EUR 670.000) from the Novo Nordisk Foundation.
"A clear strength of the project is that we come with three very different backgrounds and disciplines and have different perspectives on the same issue. This means that we have come up with a unique model that we now aim to examine in more detail," says Michael Vedel Wegener Kofoed, who is a researcher at the Department of Biological and Chemical Engineering at Aarhus University.
Electricity in CO2 reduction
In addition to Michael Vedel Wegener Kofoed, the group of researchers consists of Professor Anders Bentien, head of section at the Department of Biological and Chemical Engineering at Aarhus University and Professor Jeppe Lund Nielsen from the Department of Chemistry and Bioscience at Aalborg University.
"The ReMeSh project combines knowledge and methods from electrochemistry and microbiology to increase the conversion of CO2 into methane by means of microorganisms. Among other things, we'll examine how electrical power can be used in CO2 reduction in bio-electrochemical systems. The aim is to generate knowledge to develop a new technology that can produce sustainable fuel while also addressing society's CO2 problems," says Anders Bentien.
A boost for methane production
It has previously been shown that microorganisms can convert CO2 into methane in a bioreactor using electrons from green electricity. The ReMeSh project will develop a more efficient method of converting CO2 from industrial sources, like biogas for example, so that it can be used in the natural gas grid.
The hypothesis for ReMeSh is that, using certain molecules, it could be possible to accelerate the transfer of electrons to the microbes in the bioreactor, so that the process becomes much more efficient.
"We hope to pave the way for new technologies within bio-electrochemical CO2 conversion and to accelerate the conversion of CO2 into methane. The vision is to make it 1,000-times faster than today," says Anders Bentien.
"However, developing such technology requires expertise from all three areas of scientific and technical research that we researchers represent," adds Michael Vedel Wegener Kofoed.
---
Additional information

We strive to ensure that all our articles live up to the Danish universities' principles for good research communication (scroll down to find the English version on the website). Because of this the article will be supplemented with the following information:
Funding
Redox Mediated Microbial CO2 Reduction (ReMeSh) has received almost DKK 5 million (EUR 670.000) from The Novo Nordisk Foundation's Interdisciplinary Synergy Programme and the project runs over the course of 3 years.
Collaborators

Department of Biological and Chemical Engineering, Aarhus University,
Department of Chemistry and Bioscience, Aalborg University.

Read more
You can find more information about the project here.
Contact

Professor Anders Bentien, Department of Biological and Chemical Engineering, Aarhus University,
Tel.: +45 30369515
Mail: bentien@bce.au.dk

Researcher Michael Vedel Wegener Kofoed, Department of Biological and Chemical Engineering, Aarhus University,
Tel: +45 93521051
Mail: mvk@bce.au.dk