Danish researchers looking for rare enzyme that can break down plastics
Plastics really can be broken down, and a number of researchers at Aarhus University have started to hunt for the unique enzymes that can do the job. The project could be ground-breaking for the plastics issue, and it opens up for a completely new field of research.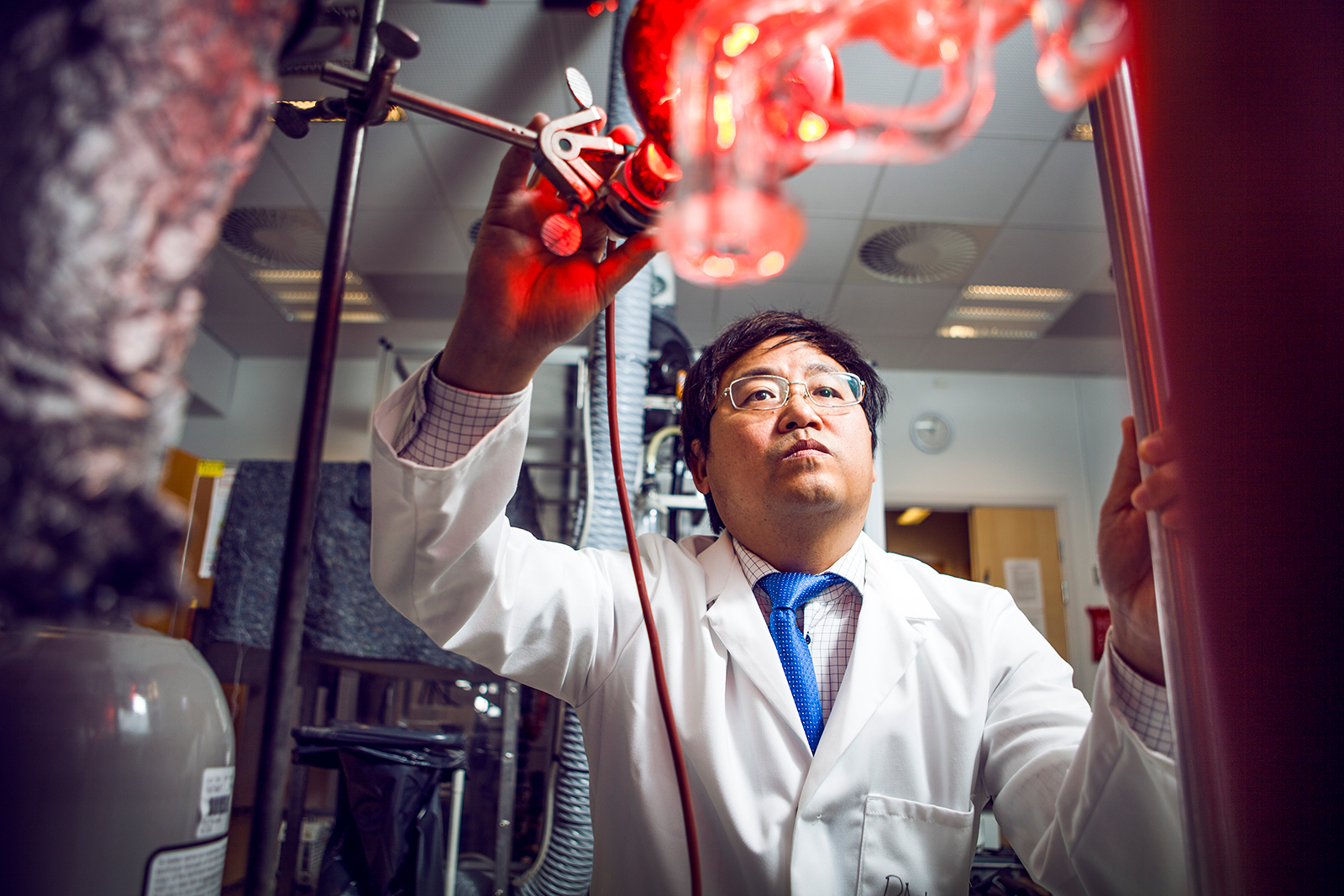 A team of researchers from Aarhus University has just received funding from Independent Research Fund Denmark to find one of nature's most elusive secrets: enzymes that can actually break down plastic.
The project is based on a recent scientific breakthrough, in which a joint research team from Stanford University and Beihang University found a number of microorganisms from wax moths and worms that can break down polyethylene (PE).
"Polyethylene is a kind of polymer that is very difficult to break down, and that we have previously believed cannot be broken down naturally. Now, a micro-organism has been identified that can actually break down the otherwise very strong carbon-carbon bonds that form the backbone of this type of plastic. This is why we're looking for the enzymes that do the job for the micro-organisms," says Associate Professor Zheng Guo, who is heading the project.
80 per cent of all plastics produced contain this very strong carbon-carbon backbone. Today, incineration and landfilling are the most common methods for disposing of plastics, but this does not solve the problem, as plastics production has increased dramatically over the past decades.
In 2017, 348 million tonnes were produced globally, and by far the majority is very difficult to break down.
This causes major pollution problems, as plastics are used for almost everything. Plastics are an indispensable part of modern life, but they are a powerful source of pollution of the environment and the world's oceans, because the strong hydrophobicity, high chemical bond energy, and large molecular weight make them extremely difficult to break down.
This is why there is such an urgent need for a solution, explains Zheng Guo.
"Not only researchers and industry, but the entire world is eagerly scouting for ground-breaking new research within the enzymatic degradation of plastics. This means there's massive motivation for this project, which marks the first milestone on the way, and if we're successful, the project will open a completely new field of research within the development of polymer-destructive enzymes."
The project is being supported with almost DKK 3 million from Independent Research Fund Denmark, and it will start around September 2020. The project is being headed by the Department of Engineering at Aarhus University, but it involves researchers from several different disciplines.
Read more
The project is just one of a number of exciting projects that are currently in full swing at AU Engineering, Aarhus University. You can read about many other projects in our profile magazine here.
---
Contact
Zheng Guo
Associate professor, Aarhus University
Mail: guo@eng.au.dk
Tel.: +45 87155528